5 Montrealers With Cool Instagram Profiles To Follow This Week!
Instadope!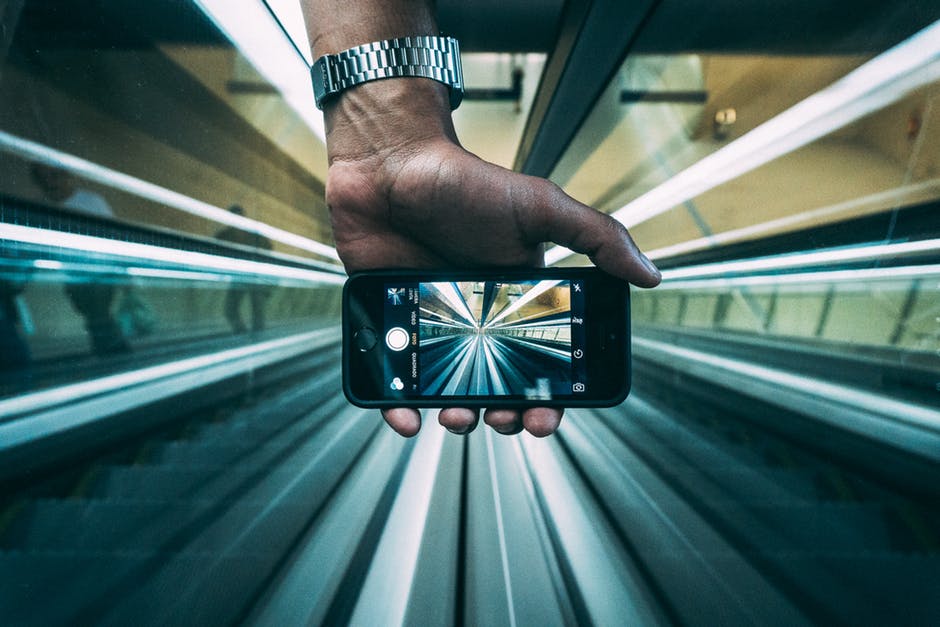 Keep Your Feed In Check With Those Instagram Profiles To Follow!
Instagram is one of our favourite social media platform to get inspiration from and sometimes it's hard to find the right Instagram profiles to follow in a gazillion of dope profiles.
Read Also: Upgrade Your Outifts With 5 Instagram Accounts To Follow Religiously 
The Gram is definitely the place where creativity, fashion & powerful ideas reside. For us at Montrealgotstyle it's still a place we like to call home. We come across so many different accounts on a daily basis but now it's time for us to share some of them with ya'll.
Today we will make you discover 5 Cool Instagram Profiles To Follow, whether it's for their content or just because they make the Gram a better place!
1. @2fikornot2fik
2fik is one of the most impactful visual artist from Montreal. Taping into taboo subjects such as sexual identity is very risky but 2fik manages to do it unapologetically and delivers the message with confidence, creativity and stunning visuals!
The concept is to bring many layers of 2fik, the artist, and make the world discover the multiple sides of this character. One moment you'll see 2fik slaying in the dopest high heels ever and the next moment you'll see 2fik in a suit and tie.
For this artist it's all about breaking barriers and perceptions about what gender is all about!

2. @Jpmadeit Aka The "Meme Master"
With over 69 000 followers, his own merch, weekly events and so on; it ain't hard to tell that Jpmadeit actually made it! This is the profile you go to when you want to have a good laugh and we love the fact that he has jokes for every major ethnical group in the city.
Indeed, Jpmadeit posts memes and content related to cultural taboos, stereotypes & the "We All Know That" type of jokes.
Everybody is getting served from Arabs, Latinos, Haitians & even Quebecers. His audience is really engaged which lead to people starting debates and tagging one another endlessly in his comment section.
The IG superstar took the opportunity to expand his humour and brand to merch last year with his "Oh Gadon Fredi!" beanies that even Denis Coderre rocked at one point.
Jpmadeit is THE account to follow whenever you want to be in a good mood or enjoy a good meme .
Monsieur is one of those photographers that are talented in front and behind the lens. Usually we don't expect a photographer to be on the forefront but this creative spirit knows how to brand himself like no other.
How do you standout on a platform where there are millions of photographers? Well rocking an astronaut helmet in most of your personal shots is already a great start isn't it?
All jokes aside, as you've probably noticed about him already, paying attention to details is what Monsieur does best. Besides his personal branding, he also showcases his work which will have you double tapping until your thumb cesan't take it anymore.
The truth is, whenever I look at his work, I feel like I'm being a part of something very intimate. the intensity of his models, the scenery and the themes presented make me want to know more about the published artists and you will too (I could bet on that).
Street art is powerful form of expression and Miss Me is on the forefront of that movement right now. Enigmatic, straight to point and inspirational are the least we can say about the street artist who had the world starring at our artistic scene recently.
Indeed, the 20 something street artist has a powerful message to share with the world and there is no wall big enough in Montreal to stop her from doing it.
She will reintroduce you to pop culture, racial issues, feminism & many other topics in a brand new light. While her identity remains a secret, her art has made several headlines and many women identify with this lady.
Her feed is definitely the place to be!
You want to discover new talents? Live a visual experience beyond imagination? Well Mtl Prodigies made all of this accessible in the palm of your hand!
Indeed, they focus solely on showcasing the various talents and visual artists from the city on a daily basis. From discovering your favourite new painters or photographers and discovering their personal stories, Mtl Prodigies is where you get to know your city in an artistic perspective!
Your Thoughts?
We would like to know if this selection of 5 cool Instagram profiles to follow resonated with you? Would you follow those accounts? What do you like about them?
Let us know in the comment section now!