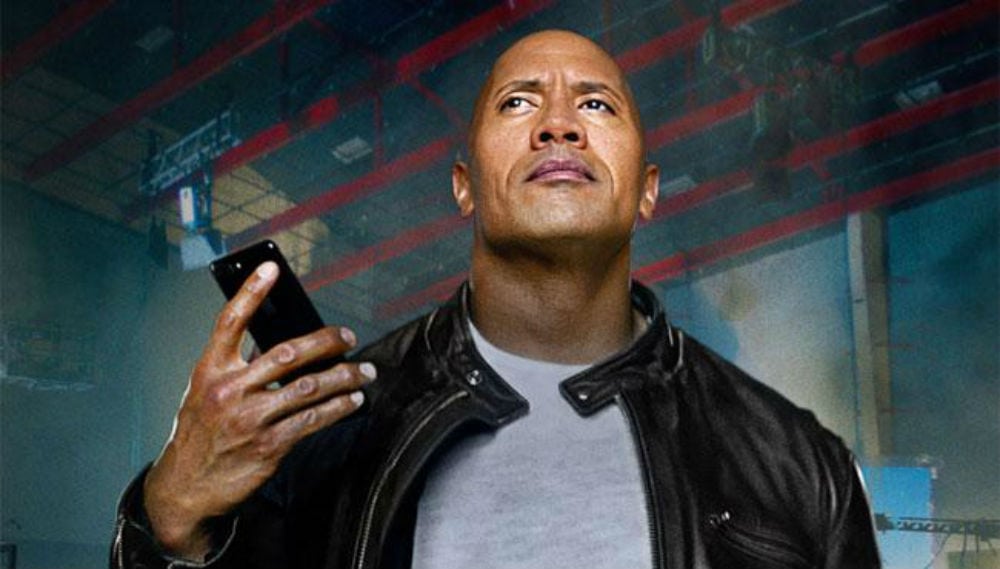 Let Dwayne Johnson Show You All The Siri Secrets In This New Movie
Will Team Android Take A L?!
Dwayne Johnson Has Partnered With Apple To Show You All The Siri Secrets On The Big Screen!
Ever since they dropped their infamous 1984 commercial, Apple revolutionized advertising and now they've lunched a whole movie for you to get A-L-L the Siri secrets.
Read Also: The Book Club : Revisit The Oj Simpson Trial With "If I Did It"
Beside being a little robotic voice that we hate to love. Siri turned out to be very useful to organize your chaotic schedule (even when you won't admit it).
Dwayne Johnson and Apple teamed up to create this project. Mark my words, this will eventually become a standard in advertising: a whole movie about one product!
WORLD PREMIERE: Hardest working man in show business teams with @Apple & the greatest assistant on the planet. #DominateTheDay #ROCKxSIRI pic.twitter.com/dEup152HQf

— Dwayne Johnson (@TheRock) July 24, 2017
According to Variety, the movie pictures Dwayne "The Rock" Johnson in multiple jobs. You'll see him as "a chef, fresco painter, fashion designer, musician" and much more.
The short film also "promotes Siri's integration with FaceTime, iTunes playlists, and car-ride service Lyft".
Dwayne Johnson was a great pick for a project like this. Indeed, the actor/producer/fitness god  is used to wearing many hats.
If "the hardest working man in show business" is able to juggle with so much; what's your excuse then?
In this movie, Johnson literally show you can manage every aspect of your life with Siri helping out. From taking a ride back home to making sure you keep up with your "Life Goals" list; Siri got you!
The Best Kept Siri Secrets
Watch Now
My Two Cents
I respect Apple's strategy to break the old format in this new genre of commercial. When it was first announced, I admit that I expected a long length movie with an actual story but they couldn't' push that for obvious reasons.
Dwayne Johnson did a great job cause that's what Dwayne Johnson Does. Was it entertaining? Definitely! Will this make me consider Siri as my "Go To Guy" in a near future? Probably!
Nevertheless, I'm still impressed by Apple's constant genius for making technology looks so cool and setting the trends for younger audiences.
 What Do You Think
Do you think it's a good idea for a brand to switch a typical commercial for an actual movie? Did you enjoy the movie even though it was meant to promote a product?
Let us know in the comment section now!